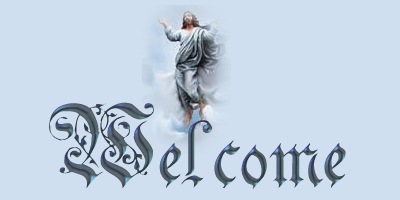 2 Timothy 3:16
Christian Resources
All in One Christian Index - Cross Daily
Audio Bible - Narrated by Alexander Scourby online!
Back To The Bible
BibleNet
Christian Bookmarks
Christian Classics Ethereal Library
CHRISTIANdigest Library On-Line
Christian Financial Concepts
Christian Links Connections
ChristianStart.com - Christian Search
Cross Search
Ever Increasing Faith Online
First Family Online
Flowchart For The Book of Revelation
Greek 'n' Stuff
Reasons To Believe
ServeHim.com - The Christian Start Page
sonserver.com
Step by Step with the Bible
Surfplaza
The Ankerberg Theological Research Institute
The Biblelands Project
The Interactive Bible
The Occult
The Omnilist of Christian Links
Virtual Christianity: Bibles
Christianity4Today


Christian Newspapers and Magazines
All American
Dallas/Fort Worth Heritage
Discipleship Journal
Fair Dinkum - A challenging Gospel Magazine, made by every day Aussies, Andrew Craig and his family.
Maranatha Christian Journal
One Nation Under God
The Christian Online Magazine


Christian Ministries
Abundant Life Ministries WorldWide
Alive Ministries
Are You Sure Ministries
Basic Ministries
Biblical Christianity
Billy Graham
CBN.com
Christian Articles Archives
Crosswalk.com
Evangelical Outreach
Focus.org
Grant R. Jeffrey Ministries
His Is Risen - The Easter Page
In Touch Ministries
Jack Van Impe Ministries International
Joni And Friends
K-House Interactive - Chuck Missler
LIBERTY CHRISTIAN FELLOWSHIP
Living Way Ministries - Jack Hayford
My Lord Has The Answer Ministries
Reaching Out Ministries International
SEED OF ABRAHAM MOTORCYCLE CLUB INC. - An Interdenominational club of Evangelical Born-Again Christians
SOLDIERS OF THE CROSS WEBSITE
Steve Green Ministries
The Urban Alternative
Turning Point
Times Square Church
Websight For Living
Zola Levitt's Ministries


Bible Studies
Bible Stories for Adults
Bread of Life: Bible Studies, References and Witnessing Tools
CameronLaw.com
END TIME MINISTRIES
Home Page for Proof
Issues That Make Christians Squirm!
John and Heather's World - Bible Studies and Discussions
My Bible Study Page
ONE HOPE BIBLE STUDY PAGE
Promise of Life
REVELATION BIBLE STUDY CORNER
The Deep Things of God
TheWord.Net
World Wide Worship


Prophecy
Bible Prophecy Page
Cloud Ten Pictures
Endtime Ministries
Goodnews Bible Prophecy Christian Ministry
Ken Raggio's Prophecy Newsletter
Prophecy and Current Events
Rapture Ready

Cults
Answers to Jehovah's Witnesses
Cults
Did we fail you, Debbie? If you have a website of your own, please add this link.


Christian Books
A Closer Look
Chick Publications
CBD - Christian Book Distributers
Crossings
Grace To You
NavPress
Orion's Gate


Christian Prayer
"Vision's Christian Prayer Line Connection"

Christian Chat
Born Again Chat Network
Christian Fellowship Online
CMP's Chat Central
The Christian Coffeehouse
Woodvale Christian Chat Room

Christian Home Pages
Angels - A Biblical View
BalancedWord Women's Ministries
Beacon of Light
Behind The Badge of a Deputy Sheriff
Freedom Thru Christ
Heavenly Chef's Truckstop Chapel
Hidden Manna
I AM THAT I AM
I Lift Up My Eyes
In His Presence
Jesus Loves You
Jesus or Satan?
Jesus' House of Prayer - Lovely site. Lovely lady.
Judy's Holy Humor Page
Kamri's Home Page
Keeping the Faith
Lifting Up My Jesus
Living Life in Victory with Jesus
Love Never Fails
Maple Creek - Where you can find help for many needs. One of the nicest guys you'd ever want to meet.
Mary's Treasures
Pat's School of Christian Living
Reverend Fun
Sissie's Site
The Dove
The Glory Belongs To The Lord
The Morris Messenger
There Is A Path
The Revelation
THE VERITORIUM
Walk
Weary Mother's Ministry
Welcome To Virtual Hell
www.Jeffry.com
Yahweh's Family Gathering Center


Christian Graphics
Carol's Christian Graphics
In His Image

Christian Music and Midis Sites
Alpha Christian Online Gospel Music Store
Carmen
CCMusic
Christian Music Place - (CMP Central)
Mustard Seed Music Store
Southern Praise - Country Gospel Music
The Virtual Perfect Church - Thousands of Christian midis.


Christian Art
Hidden Manna's Christian Movies
Revelation's Art Page
Scripture Graphics - Art with an Inspirational Message!!
The Jesus Film Project - The Audio Drama


Christian Crafts
Christian Crafting
Potter's Heart Creations
"The Legend of The Dogwood Tree" Jewelry

Messianic Links
AMF International
Baruch HaShem- Yeshua
Beged Ivri
Beit Hallel - the Messianic Church I attend
Chosen People
First Fruits of Zion
HaKesher
HaTikvat Yisrael Ministries
Hay'Did Learning Center
Hebraic Heritage Ministries Int'l
HEBRAIC ROOTS OF CHRISTIANITY
Judaic Information, Scriptural Helps & Biblical Discussions, etc.
Lion and Lamb Ministries
MCU Virtual Library
Meditations of My Heart
Melech Yisrael Messianic Synagogue
Menorah Ministries
Mesharet Outreach Center
Messianic Bureau Inrternational
Messianic Jewish Communications
Messianic Moments
MJAA - Messianic Jewish Alliance of America
Project Genesis
SANDALPHON.COM - Home of Christian Pursuit
Tabernacle in the Wilderness
Temple Builders Christian Web
The Christian Jew Foundation
The International Fellowship of Christians and Jews
The Messianic Literary Corner
The Psalm Singer
The Temple Mount in Jerusalem
The Torah Scrolls
The Watchman
UMJC
Weeping for Tammuz and Wrestling with Yeshua
World Zionist Organization
Yahweh's New Covenant Assembly
YashaNet
Yeshua Connection
ZionsGate Online Community of Friends and Family


Links To Israel
Aish Hatorah - Window on the Wall - You can actually have a prayer placed in the Wailing Wall from this site!
Golan Heights Information Server
Holy Land Network Mall
Israel At 50
IVM - Israel Virtual Museum
Jewish Chat
Less Than Three Percent - A Personal Homepage
Maven - The Virtual Know-It-All - Your personal guide to thousands of Jewish/Israel links
Meir Juszynski - Your Tourist guide in Isreal
MusicWeb - The Israeli Music Education Site
Photo Scrapbook - Israel
The Family of SHOLOM ALEICHEM Presents His Life and Work
TheGpoint.com - Send free E-Cards from the HolyLand
The Israeli Air Force Museum
The Israeli Defense Forces
The Israeli-Jewish-Yiddish-Hebrew-Folk-Cultural Music Midi Free Library
The Jerusalem Post
THE ULTIMATE JEWISH/ISRAEL LINK LAUNCHER
TORAH on the INFORMATION SUPERHIGHWAY
Virtual Jerusalem
Virtual Jerusalem News Center


Fun Links
I'd like to thank my friend Sharon Vermilya for sending me all these "Fun Links" and "Nice Links".
A LITTLE MIXED UP
Animagic
Diary of a New AOL User
How to Satisfy a Woman Every Time
Internet Junkie
The Virtual Snack Machine
Troubles

Nice Links
A special link to share with others online - friends, family - etc.
Accept Me
A Hug
A Hug is Worth a Thousand Words
A Prayer for Friends
Celebrating Friendship Around The World
Creation
Distant Companions
FATHER'S SON
Foot Prints of Friendship
Friends
FRIENDS
God Bless America
God Made You Special
Have a Happy Day
Hello
Hello From An Angel
Here Is A Teddy Bear For You
His Name Was Lonnie
Hug 'o' War
HUGS
HUGS
Hugs Are Meant to be Shared
If I Could
I Just Wanna Say
I Need Your Love
It's Best Friends Day
JUST A STRETCH OF THE FINGER TIPS...
Just For You
ONLINE FRIENDS
Promise Yourself
Promise You Won't Forget
Psalm 136:1
Smile!
Special Angels
Symbol of our FriendShip
The Majesty of Our God
The Night
"The Recipe For A Good Friend"
THE WISH
To My Special Friends
Touched By An Angel
Visual Reality
Wishes On Stars
WORDS TO LIVE BY
Worthy of Love
Yellow Roses
Your Special Angel
YOU"RE SUCH A BLESSING!!!!!!!!!!!!!!

Special Friends
Stoopie's Homepage
W5MAV's Website! He has finally arrived on the internet.
And NOW he has a new one Praise The Lord
Great job Darrell!!!!






I Will Always Love You
This site best heard with . . . Crescendo PLUS from LiveUpdate!