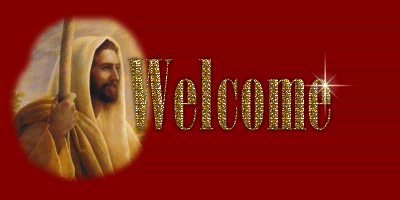 We must first acknowledge that we have sinned.
"For all have sinned and come short of the glory of God."
Romans 3:23
"If we claim we have not sinned we make him out to be a liar, and His word has no place in our lives."
1 John 1:16
"All of us have become like one who is unclean, and all our righteous acts are like filthy rags, we all shrivel up like a leaf, and like the wind our sins swept us away."
Isaiah 64:6
"Who can say "I have kept my heart pure: I am clean and without sin."
Proverbs 20:9

Know that the penalty for sin is death.
This death is eternal separation from God. An eternity in Hell with no chance of ever going to heaven.
"For the wages of sin is death."
Romans 6:23
"Do not be deceived. God cannot be mocked. A man reaps what he sows."
Galatians 6:7
"The eyes of the Lord are everywhere, keeping watch on the wicked and the good."
Proverbs 15: 3

God sent His Son who paid the penalty for our sins.
"For God so loved the world that He gave His only begotten Son, that whosoever believeth in Him should not perish."
John 3:16
"For Christ died for sins once for all, the righteous for the unrighteous, to bring you to God. He was put to death in the body, but made alive by the spirit."
I Peter 3:18

You must believe that Christ died for YOU to pay for YOUR sins.
"That if thou shalt confess with thy mouth the Lord Jesus, and shalt believe in thine heart That God hath raised Him from the dead, thou shalt be saved. For with the heart man believeth unto righteousness: and with the mouth confession is made unto salvation."
Romans 10:9-10

My dear friend, there is no other way to come to God.
"Neither is there salvation in any other: for there is none other name under heaven given among men, whereby we must be saved."
Acts 4:12
"Jesus saith unto him, I am the way, the truth, and the life: no man cometh unto the Father, but by me."
John 14:6

No matter who you are or what you have done, you can be saved.
"...That whosoever shall call upon the name of the Lord shall be saved."
Acts 2:21

You can be saved RIGHT NOW!!
"For I have heard thee in a time accepted, and in the day of salvation have I succoured thee: behold, now is the day of salvation."
2 Corinthians 6:2

Agree with God that you are a sinner and unable to save yourself.

Believe that Jesus Christ died for your sins and ask Him to be your Savior.

Confess the Lord Jesus Christ before men.
"I tell you the truth, whoever hears my word and believes Him who sent me has eternal life and will not be condemned: He has crossed over from death to life."
John 5:24


SINNERS PRAYER
O God, I come to Thee as a lost sinner, for in Thy Book it says that all have sinned and come short of the glory of God. But I thank Thee that Christ died for me, and that whosoever believeth in Him should not perish but have everlasting life. I come to you believing in Jesus Christ as my own personal Savior and receiving Him into my heart. According to Thy Word, cleanse me from all my sins, and make me Thy child. In Christs name I pray.
Amen


Amazing Grace
This site best heard with . . . Crescendo PLUS from LiveUpdate!