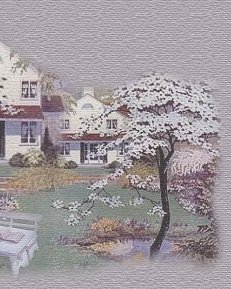 Would Anyone Want Your Bible When You're Gone?

If you're at all like me, you've got a lot of trinkets and keepsakes lying around your home. I call my most favorite things "doo dads". There's the trophy I got for riding a wild cow in a rodeo. There's the badge I used to wear when I was a volunteer fireman. I still have a couple of the trophies I earned racing my Mean Green motorcycle in motocross races. As I sit in front of my computer, I look at quite a collection of frogs, turtles, Raisin Guys, and crickets. On top of my computer my Beanie Babies look down on me in benevolent silence! (I have the Sly Fox and the Smoochy Frog.) On my dresser, I've got an old, wooden windmill I made from little pieces of wood. Sitting beside it is a water storage tank. Everywhere you look in the places where I oversee the space, there are reminders of my interests and inclinations.
Let's back up a bit. In January, 1955, I met my future wife. I was a junior in high school and she was a sophomore. Later that year, I gave Joyce a Bible. It was the best one I could buy. I later added a homemade leather cover.
Her Bible became her most important possession. She literally spent hours and hours reading its pages and devouring its message. I guess she didn't subscribe to the theory that the actual paper on which a Bible is printed is somehow "holy" paper. She took notes on nearly every good sermon or Bible study she ever heard. Passages are underlined for emphasis. On the fly leaf is a brief record of very important events in our family. The day we married. A list of the churches we planted along with the dates we got started. The dates when each of our children came to know Jesus and the location and date of their baptism are also included. On the back cover is a giant orange smiley face. Probably a gift from one of the kids! Some of the pages are loose. It's pretty worn - from frequent use, not abuse!
Are you wondering why I'm telling you all this? Joyce went Home to be with Jesus in the fall of 1978. We'd been married for nearly 19 years. Our three children were teen-agers. I don't believe that God needed another flower in His garden in Heaven. I don't believe her death caught Him by surprise, either. We live in a world that is plagued by disease. In spite of following all the rules to the letter, diabetes claimed her at the age of 39.
Now, fast forward to this past week. I received an E-mail from our daughter. Kathleen wanted to know if I knew where mom's original Bible was. She had been asked to write material for Sunday School lessons at her church. She thought that that Bible might provide her with some inspiration. Well, I thought I'd pretty much distributed all of Joyce's belongings to the kids. Then I remembered that there WAS this older Bible, her original Bible. Pat, whom the Lord brought into our lives nearly twenty years ago, knew exactly where it was. We packed it in foam peanuts and I hauled it to the UPS office. When they asked me to write down the value, I said, "It's priceless!" They asked me to explain. We ended up insuring it for $60, about what a new Bible would cost. I hope it gets there all right, because there's no amount of money that would replace that Bible. I hadn't seen it for several years. However, it brought back really neat memories as I leafed through it and read her notes and comments.
How do you treat your Bible? Is it a pretty book on the coffee table or on the book shelf? I heard a story one time about what happened when the pastor stopped by for a surprise visit with one of his families. The mom of the house told her daughter to go bring her that book that meant so much to the mother. The one that mama spent hours every day reading. The daughter soon came back with a copy of "Good Housekeeping".




Give Me Jesus
This site best heard with . . . Crescendo PLUS from LiveUpdate!